V.I.P. stands for visually impaired people who are VERY IMPORTANT PEOPLE. We want to provide low vision community education, assistive technology, support and mentoring.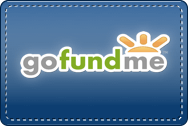 ---
Finally, a Full Page reader that makes reading enjoyable again! Easy-to-use, Smart Reader boasts a lightweight portable sleek design with a user friendly console.
Position your document and press a button, in seconds Smart Reader begins reading aloud. Connect Smart Reader to a TV or monitor and enlarge your captured image to follow along as it reads.
Join us for a free seminar in your community to discover more about solutions to help those with low vision regain independence. We'll focus on available assistive technologies through education and hands-on demonstration.
Participants will have the opportunity to ask questions and use the products themselves.
Who Should Attend?
-Those with vision impairments
Selma Burger King employee, Katrina, was recognized for having the friendliest voice and an overall good attitude while serving her customers. She makes it a point to help people with special needs in the dining room and we appreciate her for that!
First Cahawba Bank employees were honored by the VIP Organization for great service in the community and for helping people with special needs everyday. Candance, Ashley, and Jeff are pictured with William Bowman, VIP CEO.
The 7th ACVO National Service Animal Eye Exam event will provide a free screening-wellness eye exam to Service Animals including those provide the following services: guide, hearing assistance, drug detection, police/military, search and rescue, therapy, and those assisting people with disabilities other than blindness.
What We Offer
1) Low vision community educational programs, conferences and assistive technology demonstrations and expos
2) Support groups, mentoring and advocacy
3) Site and Structural modifications for churches, businesses, etc. for public access
4) Consultations for the visually impaired and low vision evaluations on assistive technology for the visually impaired
5) We provide information and referrals for magnification devices
6) Customer service training and workshops to better acommodate the visually impaired customer