V.I.P. stands for visually impaired people who are VERY IMPORTANT PEOPLE. We want to provide low vision community education, assistive technology, support and mentoring.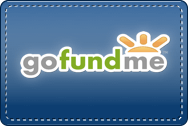 ---
A pair of bionic glasses may soon be able to help people with impaired vision see again and become more independent, British researchers say.
With the help of technology found in smartphones and game consoles, researchers at Oxford University are in the process of developing a pair of "smart" glasses that detect objects and display them on lenses.
Visually Impaired People Organization CEO, William Bowman, meets with Auburn athletic director Jay Jacobs and talks about students with special needs and how the campus is accessible for people with special needs.
Jacobs was in town, speaking at the Selma Quarterback Club. He shared his Christian faith and how God has worked in his life in his role as AD at Auburn.
Susan Outlaw of Troy is this month's Facebook Friend of the Month. Susan is a nurse and has run her own hospice business taking care of people with special needs.
She volunteers hours of her time helping folks selflessly and is dedicated to her friends, family and work. She has also helped V.I.P. by donating her time helping our CEO.
NEWS RELEASE:
A Visual Impairment Diagnosis is not the end of your Visual Independence. Please join Dr. Kevin Huff as he discusses Learning to See through Visually Impaired Eyes.
Shaponica at Kangaroo Gas Station Vaughan Road Montgomery goes the extra mile to help customers with special needs fill their tanks with gas.
She is more than a cashier to folks with special needs. She is a friend. She watches out for them and helps with pumping the gas and paying at the pump.
V.I.P. honored her with a customer service award.
Recently I was given the opportunity to speak at the Lee County Youth Development Center in Opelika , Alabama. We helped them kick off Anti Bullying for the month of October.
My program "Don't You Ever Get Tired of Hurting Me" was the main attraction. I wanted to share some special people that I met along the way that made my trip better and who accommodated me with the V.I.P. treatment.
NEWS RELEASE:
We're pleased to announce the latest free update in the ZoomText Mac lifecycle! We have added support for Swedish and Dutch, and included a beta version of a brand new reading tool called WebReader. It extracts just the important content from a busy webpage and reads it back to you using one of the built-in, high quality voices already on your Mac.
What We Offer
1) Low vision community educational programs, conferences and assistive technology demonstrations and expos
2) Support groups, mentoring and advocacy
3) Site and Structural modifications for churches, businesses, etc. for public access
4) Consultations for the visually impaired and low vision evaluations on assistive technology for the visually impaired
5) We provide information and referrals for magnification devices
6) Customer service training and workshops to better acommodate the visually impaired customer